A dream wedding
Have you ever thought about getting married on Lake Garda?
Pubblicato in data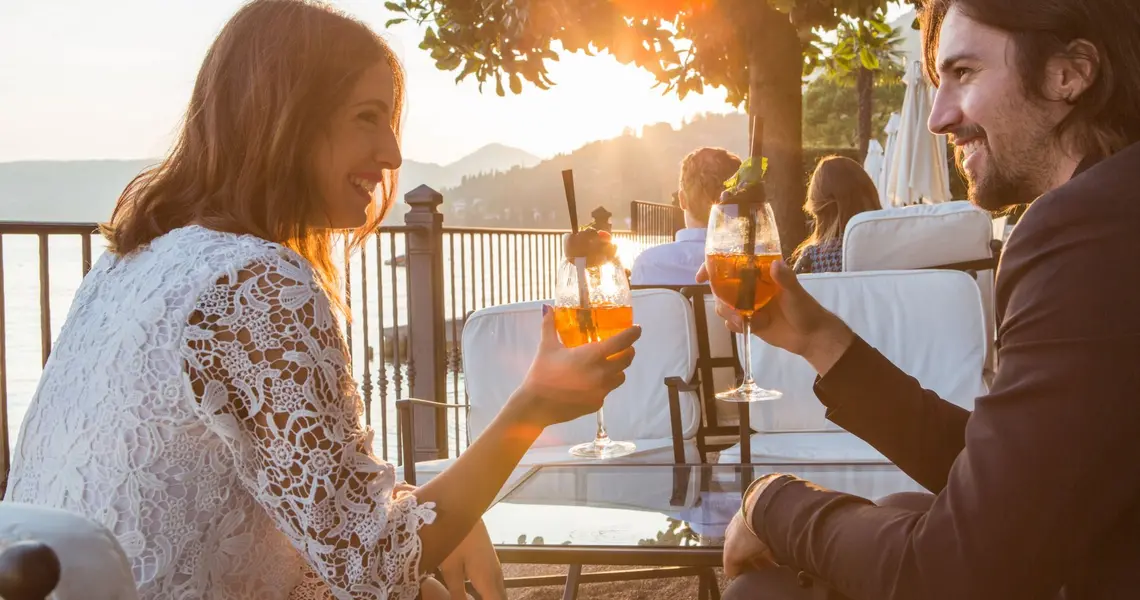 EVERYTHING NEEDS TO BE PERFECT.

I strongly believe this.

Choosing the perfect place and moment for this day is a monumental task.


It's not every day that you organise a wedding.

In most cases, it's something that happens only once in a lifetime.

It is a choice that requires meticulousness, attention to detail and lots of time.


NOTHING CAN BE LEFT TO CHANCE.


The decision to make our location available for wedding days was not an easy one.

We kept asking ourselves: "Can we do wedding celebrations justice?"

We pondered upon this for quite some time.

After all, up until 2015, we'd never done it.


The thing is... expectations are extremely high when organising a wedding on Lake Garda.


But over time, our desire to organise weddings didn't seem to go away; on the contrary, it grew.

And we wanted to succeed in this mission at all costs.


But after (what felt like) endless toing and froing, we finally made up our minds!

We conceptualised every detail, then... WE GOT STARTED!

It's been 3 years now that different couples have been choosing our locationto celebrate the most important day of their lives.


NOW YOU CAN CHOOSE TO GET MARRIED AT ONE OF OUR MAGICAL LOCATIONS.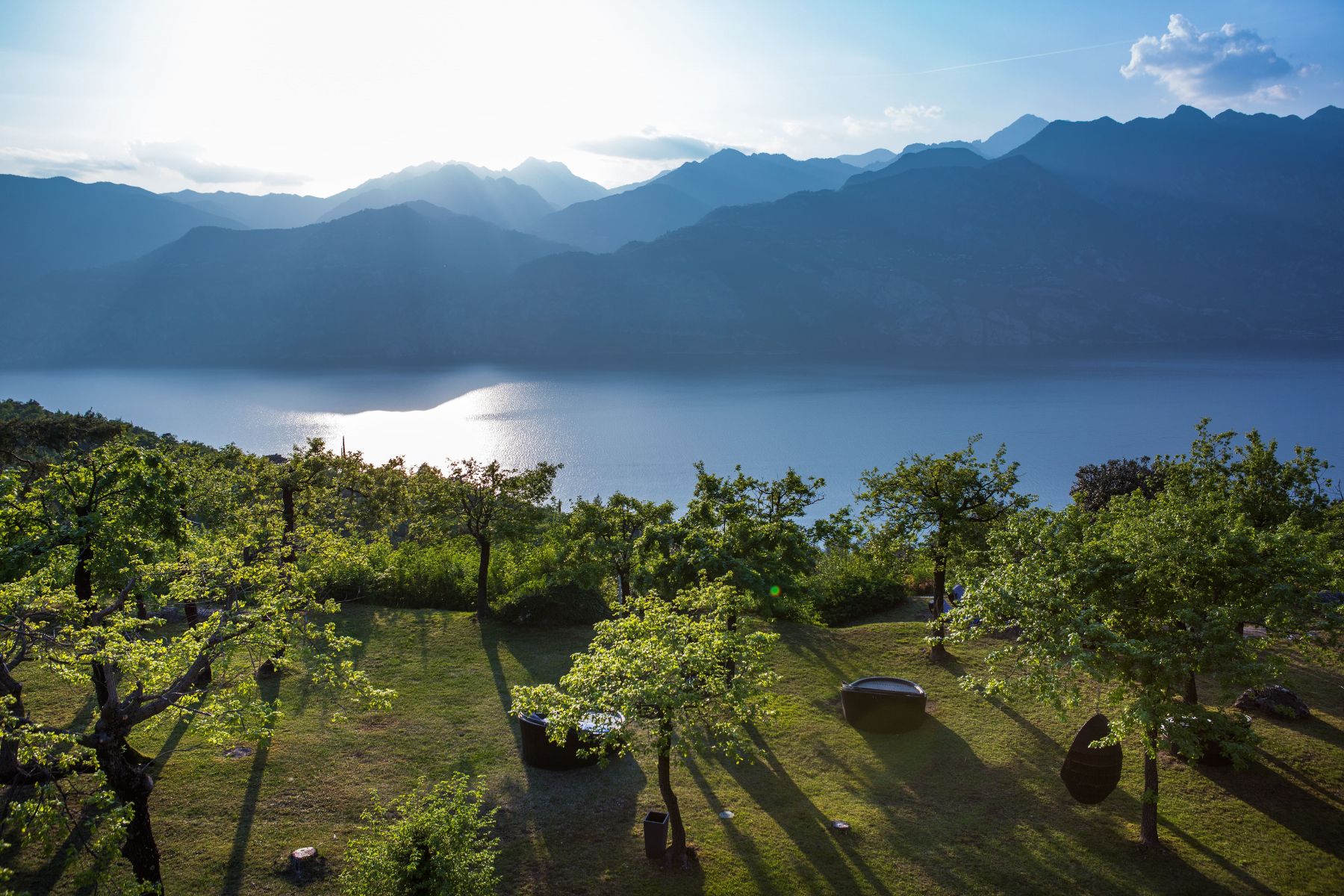 We're sure you are asking yourself all kinds of questions, such as:

• What restaurant would we eat in?
• What will the location be like?
• Will there be flowers, dimmed lighting, music..?!

I know all too well that these thoughts are darting across your mind at the speed of light.

Especially on an occasion like this!

But... DO NOT FEAR!
Keep reading: I'm sure I'll have an answer for every single one of your questions.



DREAM LOCATIONS FOR YOUR WEDDING
We have chosen 2 extraordinary locations to make your big day truly unique.
THE VERANDA RESTAURANT and HOTEL SPIAGGIA D'ORO

- Barbarano del garda
If you are looking for a restaurant right by the sea, The Veranda Restaurant is what you are looking for!

On a clear spring day, the light will shine through the glass window overlooking the water on the lake.

You can design a tailor-made menu together with the chef.

The charm of this exquisite lake shore makes this place feel sophisticated and refined.
⚪️

WHAT SETS US APART
• Directly on the water of the Lake.
• A splendid garden available for aperitifs and live music.
• The chance to create the menu with us, aided by the chef.
• The chance to stay directly above the restaurant at Hotel Spiaggia d'Oro.
⚪️

THE ADVANATGES OF OUR LOCATION
Barbarano del Garda is a special place on Lake Garda.
In addition to being a place where you can breathe in a charming and classy vibe, it is also a very strategic location.

A short way away from the Hotel, you'll find some of the most famous tourist locations on the lake. Examples are:



•

The Vittoriale degli Italiani
• Heller Garden
• Garda island
• The Paper Mill Valley
... and much more!



Don't worry, we'll give you all the information you need in great detail when you arrive!

ASK FOR MORE INFORMATION RIGHT NOW


LA STÜA RESTAURANT e

L'HOTEL QUERCETO

- Malcesine
If you'd rather have a view from above, then theLa Stüa Restaurant is the ideal location.

A high-quality Tirolese-style restaurant overlooking a postcard-like landscape.

And if you like, you can head to the vast park below you where you can continue celebrating until the evening.

The peace and tranquillity you will find at our location will make this moment of union even more special.
⚪️
KEY POINTS
• A breath-taking landscape.
• A splendid park perfect for aperitifs and live music.
• The chance to create the menu with us, aided by the chef.
• The chance to stay directly above the restaurant at Hotel Querceto.
⚪️

THE ADVANTAGES OF THE LOCATION
Malcesine is a land rich in opportunities.
Visit museums and castles or enjoy sports and theme parks such as Gardaland...

These are just some examples of what you could do in your free time:



• Monte Baldo Cable Car


• Gardaland and other theme parks
• Kite Surfing, Mountain Biking and other sports' activities
• Wine tastings
... and much more!



Don't worry! We'll give you all the information you need in great detail when you arrive!
ASK FOR MORE INFORMATION RIGHT NOW
THE DINNER TABLE AND MENU
HOW TO CHOOSE YOUR MENU
We want to create the perfect menu for you which reflects your expectations.


Our chef will be at your disposal to give you advice and help you put the menu together.

Tell the chef about your personal preferences. He'll suggest ad hoc dishes that can be added to your wedding day menu.

Or, if you already have an idea in mind, give specific details about the types of dishes you'd like.

Our chef will simply help you put together a menu that is complete, harmonious and in line with your requests.


CHILDREN'S MENU
If there are children attending the wedding, you can create a separate, simpler, more satisfying menu.

We know that kids sometimes are picky when it comes to food and keeping them happy isn't easy.

We want your wedding day to be a pleasant, peaceful moment for you, so to make sure the kids are happy when it comes to food, we need to plan ahead.

If they are happy, you'll be happier, too!
STAY AT OUR HOTEL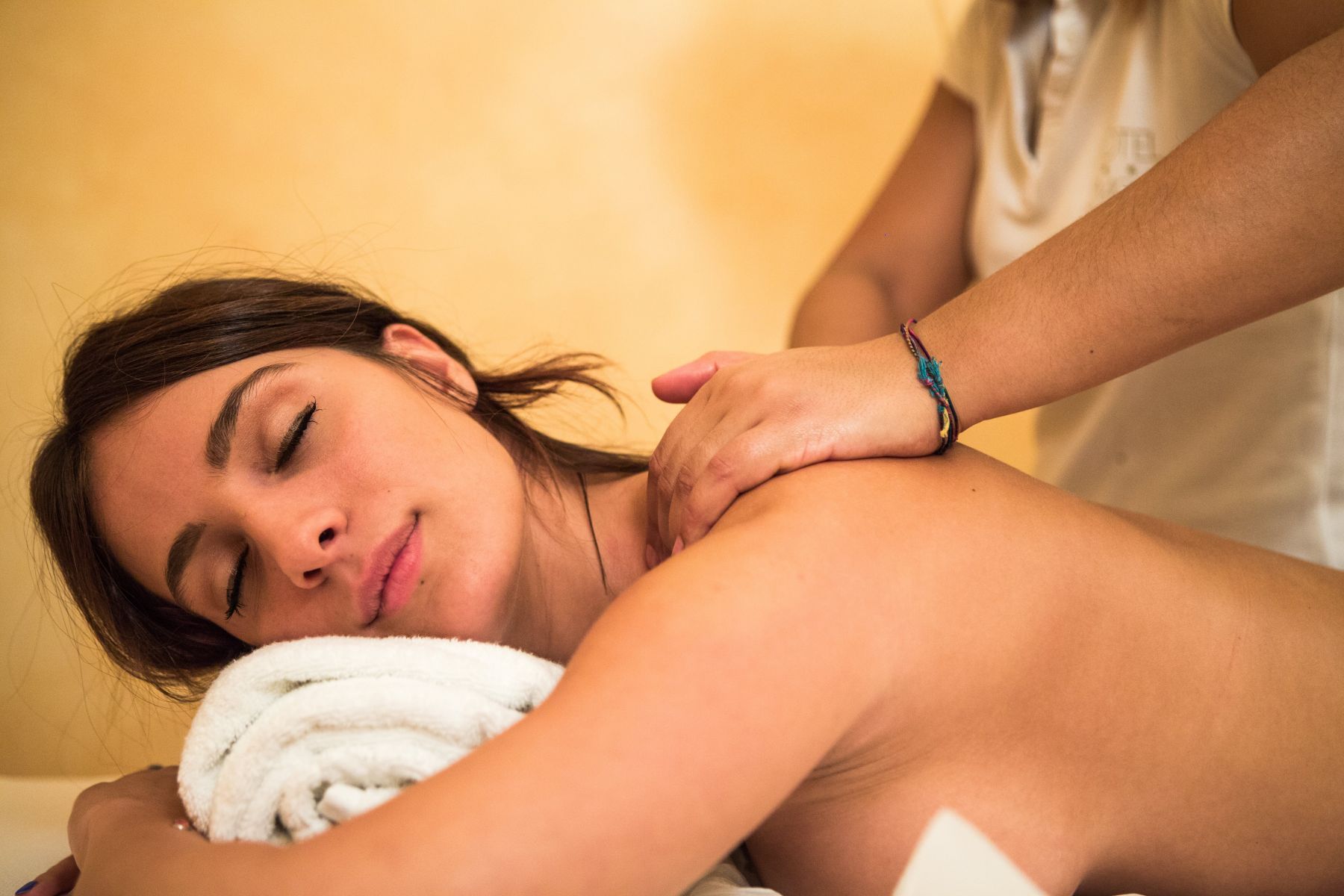 We are lucky enough to have two hotels, right on top of the restaurants.

L'Hotel Spiaggia d'Oro per La Veranda Restaurant, theHotel Querceto per La Stüa Restaurant.

So why not offer the bride, groom and the guests, the chance to stay at the hotel?

Organising a wedding is already a big commitment. Who wants to spend more time and effort choosing a hotel for guests to stay in that matches the quality of the event?

We've decided to make everything easier, by offering exclusivity both for the hotels and the restaurants.

THE WHOLE LOCATION WILL BE AVAILABLE TO YOU.


⚪️ WHAT ARE THE ADVANTAGES?
✔ Quality is guaranteed.
The quality of the experience will match that of the restaurant, ensuring a more streamlined organisation and meeting people's expectations.

✔ You'll have no time constraints.
You can celebrate until late, without disturbing anybody. The hotel will be at your entire disposal, so you can feel free to dance the night away!

✔ No need to move elsewhere once the party is over.
Moving will not be an issue for you. No taxis, no coaches. You can just focus on enjoying the party and stay overnight in one of the two locations.

ASK FOR MORE INFORMATION RIGHT NOW



WHEN CAN I GET MARRIED?
We have decided to host weddings only in spring.
There are many reasons for this.

First of all, because this is the best time of the year to organise a wedding on Lake Garda.

Nature is awakening and the splendid spring colours start to reflect on the lake.

The temperature is perfect to start wearing light clothes and enjoy outdoor spaces.

And, if we are being completely honest, organising weddings in summer is impossible for us.

We have lots of requests from private clients, both at the Hotels and the Restaurants.

We wouldn't be able to offer the same exclusivity we can offer in spring... and sharing spaces and time with other people on a day as important as your wedding day doesn't seem right!



HOW CAN WE ORGANISE OUR PARTY?
There are two ways to do this at our locations.

WEDDING PLANNER
If you want your celebration to be tailored down to the smallest detail, then chances are you've enlisted the services of a Wedding Planner.

If this is the case, we will liaise directly with your planner, helping them to make your wedding celebration truly unforgettable.

WE'LL TAKE CARE OF IT!
Alternatively, we can organise your wedding party.

Of course , we'll plan according to your budget and expectations.


We usually offer the following services:

• The Wedding Menu.
We will help you choose the best menu for you and your guests, together with our chef.

• Floral decorations.
We'll make sure the tables and spaces are embellished with floral decorations.

• Live music.
If you like, we can reach out to musicians or DJs to provide the musical entertainment during the meal or straight after.



We hope you enjoyed reading this article and found it useful.


SHARE

I invite you to share this with your friends
if you think they might enjoy it or find it useful.


Take care and... until next time!
Vanessa.